Quick and Express Money Loans
Need to borrow money fast?
Take advantage of our fast and express cash advance and loan services.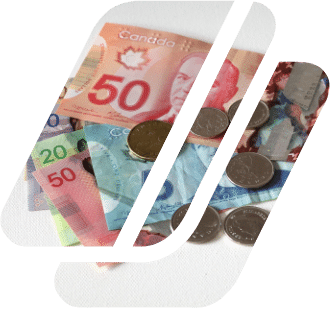 Why choose
Get My Pay Today

?
Get My Pay Today has been operating for 17 years in the field of short-term loans and debt management.
Benefit from the expertise of our brokers whose job is to help you improve your financial life. Speed of action, transparency and honesty are our main values.
Fill out our short application and get an instant response.
Once your application is approved, you will receive a loan agreement. Sign it and send it back to us to receive your money.

Your loan will be immediately paid into your bank account through our network of private lenders. You will be able to use it instantly.
This is not an installment loan. The loan is due on your next pay day.
Need a loan for any project ?
Repayment options
Example of a $500 loan
You will have to pay the minimum weekly financing fee of $60 on payday. If your pay is biweekly, you will have to pay $120 every two weeks.
You can pay the minimum weekly financing fee as well as an additional amount to reduce your total capital. For example, a payment amount of $160 per week will reduce the amount you have to pay by $100.
You can pay your weekly fees as well as the total of your loan over a week. For example, if your loan is $500, a payment of $560 the following week will allow you to close your account.
Financing costs amount to $12 per $100 of capital due. This weekly amount includes brokerage fees and interest rates.
Your money will be paid into your account within an hour after your request if you make it during our working hours.
No credit investigation is required, our network of private lenders is ready to help you without taking your past into account. All that matters is that you can move forward as quickly as possible.
Lending money online is easier than a bank loan, but some simple criteria apply. We ask that you meet the following requirements:
Provide a chequing account that has been valid for 3 months or more
Working full time for 3 months or more
Be paid by direct deposit
If filed for bankruptcy or consumer proposal in past, you must be liberated