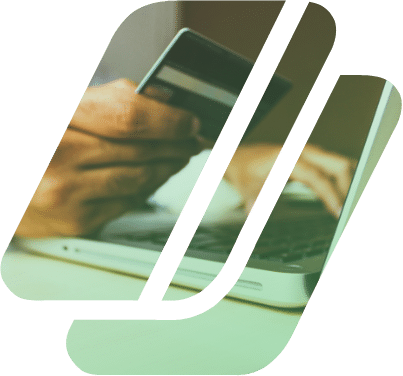 No Credit Check Loans Service
Apply for a cash loan without a credit check and receive up to $3000 in less than an hour.
The credit check: what is it?
Your credit rating is rated between 300 and 900 by the rating agencies.
This rating represents the quality of your credit history, which is the indicator that banks or lenders look at before they agree to let you borrow money from them. If your score is less than 500, it is very likely that your loan application will be declined.
Why apply for a loan without an investigation?
Applying for a loan without a credit check helps you avoid being turned down if your score is too low. By avoiding a credit check, you also preserve your score. How does it work?
Each investigation recorded by lenders during a loan application affects your credit rating by giving it a score that can remain visible for up to 2 years. This can lower your overall rating and cause you problems in the future.
A loan of money without a credit check is approved based on your current income and not on your past history. All you have to do is show that you have the ability to pay and you will receive your money immediately. Don't wait any longer and apply for a quick cash loan without a credit check.
Need a loan for any project ?
Why is Get My Pay Today your best option?
A loan without a quick investigation
You need to borrow, but your credit history makes you anxious? You will find a quick solution with us by getting a loan . Start by applying for a loan without a credit check. The 3-step application process gives you an immediate response from our online loan brokers.

Your money will be sent to you within one day, securely and confidentially.
A real desire to help you
At Get My Pay Today, the network of lenders does not hesitate to help you when the banks no longer trust you. Your future is our priority, your past should not prevent you from moving forward. By applying for a loan without investigation, you prevent your credit history from impacting your future.
How does applying for a loan without a credit check work?
Submit your information to our agents online or in person
Just send us some documents and information to open your application.
Get an answer within the hour
Our experienced brokers will process your application and contact you the same day as soon as the approval is validated.

Collect your money directly from your bank account
Your request has been accepted. The funds are transferred to you instantly so that you can benefit as soon as possible.
The money you borrow can be used to pay overdue bills, to cover unexpected expenses related to your health, your home or other expenses. It's a short-term financial solution that helps you get back on your feet when you need it.
You will receive an answer within an hour. If your request is made before between 10:00 and 18:00, our agents will contact you the same day.
The total amount of your loan will be paid into your account as soon as your application has been approved. The maximum delay is one day if you applied during our business hours.