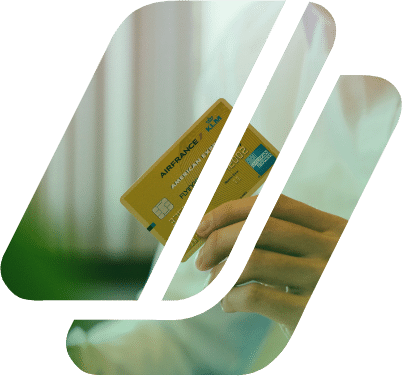 Personal loan with bad credit
Unlike traditional banking institutions that heavily rely on credit checks and scores to determine loan eligibility, at Get My Pay Today, we firmly believe that your past should not dictate your future. That's why, if your current financial situation allows you to take on a personal loan despite having bad credit, we are here to assist you and expedite the funds transfer process.
Get a loan even with a bad credit score
Do you find it challenging to secure a loan due to a poor credit score resulting from past financial difficulties? If you've already approached your bank, they might have conducted a credit check and denied your loan application due to your low credit rating and outstanding credit card balances or unpaid bills.
At Get My Pay Today, we hold the belief that a low credit score should not be a barrier to achieving your financial goals. We assess your current financial capacity and your ability to repay when granting a cash advance or a personal loan, even if you have bad credit.
The personal loan for bad credit: an emergency solution
There are moments in everyone's life when faced with a significant bill, cash flow challenges, or unexpected expenses. It's precisely during these situations that an urgent need for money arises. When traditional doors begin to close, and despite your ability to take on a new loan, you're left wondering where to turn.
At Get My Pay Today, we operate with a different approach: if you can demonstrate your capacity to repay a personal loan despite bad credit, we provide our approval. This empowers you to manage your expenses without impacting your credit score, avoiding late payment fees, and relieving the stress associated with such situations.
Avoid making the situation worse thanks to a personal loan for bad credit
Rebuilding your credit can take years and yet, while waiting to recover an acceptable score in the eyes of traditional banking establishments, life goes on with its uncertainties. And no one is immune to a cash flow problem, repairs to be made to their home or vehicle, or even unforeseen medical expenses.
But what happens when you have a loan refusal? You can't pay your bills, which further impacts your credit score, and on top of that you have to pay additional fees for late payment. Not to mention the stress associated with the situation. At Get My Pay Today, we believe there is no reason to deny you a loan that you can repay and you need more than ever.
Do you have an unforeseen expense, insufficient cash flow or a big bill to pay? Send us a personal loan for bad credit application online: once we have all the information and documents needed to analyze your file and it meets the approval criteria, we need less than one hour to transfer your loan amount to you!
Need a loan for any project ?