Short Term Loans in Canada
Short-term loans in Canada exist because we often find ourselves trying to be accountable for our finances so that we may not end up spending money aimlessly, and we may need a short term loan in Canada. Even with a budget, we find ourselves in a tight financial spot trying to make ends meet before our next payday.
Easier than traditional lenders
Conventional lenders cannot be relied on since it takes several days before your loan gets approved and several working days to disburse funds. To qualify for traditional loans, you need to have a good credit score; otherwise, your loan application will be rejected.
Get My Pay Today is an online lender offering short-term loans to Canadian citizens. Short-term loans help borrowers to sort out their financial crisis as soon as possible, hence borrowers can depend on them.
What are Short-Term Loans?
Short-term loans are online loans applicable without collateral and require a short loan period for repayment, hence the term short-term loan. It is a personal loan suitable for borrowers with a bad credit score or no credit score at all. You can apply for a short term loan in Canada from Get My Pay Today brokers at the comfort of your home without moving to a different physical location while stressed out with your financial crisis.
Difference between short term and long term loans
Short-term loans may be for a period of 2 years, or occasionally the terms can be within a few weeks. A short-term loan may prove useful for those who need to pay for medical and other emergency expenses.
These loans have higher interest rates than conventional loans but are generally easier to acquire and can usually be available within one to two days. You will find various loan options through Get My Pay Today brokers. The loan is tailored to suit your credit history and you can quickly see if your application is successful.
Types of short term loans in Canada
There are three types of short-term loans in Canada:
Short term installment loans
These are loans obtained to sort out temporary, personal or business needs. Short-term installment loans have a predictable repayment plan. Most installment loans have a fixed rate, meaning the rate will remain the same for the entire loan period. It is easy to budget for a predictable repayment plan each month since there won't be any missed payments from the unexpected changes added to the amount you owe. 
Installment loans are divided into installments that borrowers pay until the whole debt has been settled. Anyone can qualify for a short-term installment loan even with a poor credit history. Repayment plans for installment loans are beneficial to credit score. The weekly or monthly repayment plans for your loan boost your credit score.
A Credit card cash advance is an amount of money borrowed against your credit limit. It is the same as withdrawing funds from the ATM using your credit card. The cash comes from your loan limit in a credit card cash advance and not from your bank account. 
Repaying the loan will come with interest on the principal. Transactions here can be carried out using your pin at the ATM or accessing a convenience check that your credit card issuer has mailed. A credit card cash advance does not require a credit check to be approved. Repayment is usually carried out on your next pay date, and it's sent directly to the lender.
A payday loan can assist you between two pay dates payable on your next paycheck. They are helpful in emergencies or when you need some extra cash as soon as possible. Online payday loans are easy to apply for, and the funds are received on the same day. Credit rating is not necessary when applying for this type of short term loan in Canada.
It is an unsecured loan; therefore, borrowers won't be asked for collateral to approve their loans. Payday lenders rely on clients' trust when issuing personal loans. Application details are verified on several platforms to ensure that the loan will be repaid since there is no security.
Need a loan for any project ?
How to get a short term loan in Canada
The easiest way for you to get a short term loan in Canada is to convince the lender that you are in a position to repay the loan. At Get My Pay Today, we evaluate borrowers' ability to repay the loan they are applying for. As a borrower, you should evaluate your budget and know what you need. Even if you qualify for an enormous loan, it is advisable that you take the amount that you exactly need. That way, the repayment will not be a problem for you.
Since short-term loans are unsecured, the following documents are needed for verification.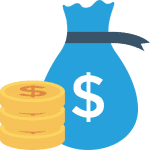 Photo identity includes a borrower's photo, name, date of birth, and residence, among other details. Identification helps lenders prove that the borrower is who they claim to be on the application forms. Identity theft is a major online problem, and this is among the processes that we use to minimize online crime. There are several ways in which you can prove your identity. The following are preferred documents that can assist us in the verification phase:
Birth certificate
Social security number
Passport
State issued ID
Certificate of citizenship
Military ID
Driver's license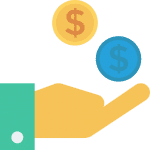 Current Residential Address
The address helps us know that you have a stable place to stay. Before applying, borrowers are supposed to have lived at the same physical address for more than three months. In addition, addresses make it easy to build lender-client trust, which is necessary with this kind of loan that does not require collateral for you to qualify. Acceptable documents when it comes to verifying your physical address are listed below:
Recent utility bill
Copy of your lease
Rental agreement
Any auto insurance company listing your address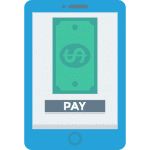 When applying for a loan, a bank account must be involved since that is where your funds will be deposited. It must be a fund-holding account that has been active for the last three months. Therefore, you should send your bank statements for the last three months that belong to your fund holding account. These statements help lenders calculate the loan amount suitable for a borrower and the chances of a borrower repaying it. Risk calculation is critical for unsecured loans since, upon default, the lender will be the one to incur losses.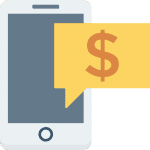 If you have your recent pay stubs, it is advisable to send them along with your application as proof of a steady income. Pay stubs show your year-to-date income thus increasing your chances of qualifying for a loan. In addition, pay stubs have details about your current job and therefore lenders can know when you started working. It is essential that you have been employed for the last three months with a steady income for you to qualify for a loan.
Need a loan for any project ?
How to apply for a short term loan
Anyone can apply and qualify for a short-term loan with Get My Pay Today brokers. The application process is fast and straightforward, and borrowers can access their funds once deposits have been made.
For new borrowers, start by clicking the apply now button on our website to gain access to our application forms. Fill in all the necessary information in the application form. Some of the data you'll be required to fill in include:
Loan amount
Clients full name
Date of birth
Home and mobile contacts
Income type
Employer name
The date you were hired
Extensions
You can choose whether to be updated about your loan applications on your personal contacts.
The information submitted will then be subjected to several verification procedures. During application, borrowers must counter-check their details before submitting their application forms. Being sure of what you are submitting is a step close to qualifying for a loan with us. Any false and suspicious information will lead to the termination of your loan application. Verification is an essential step in the loaning process due to the rise in identity theft and cybercrime cases.
Once your loan has been verified and your details have been proven to be legit, a loan agreement document will be sent to you. Keenly go through your loan agreement before signing and submitting it. A loan agreement entails the following crucial information regarding your loan.
Loan type
Interest rates
Terms of the loan
Loan duration
Penalties upon defaulting
Details on the loan agreement are clear and easy to understand. Feel free to reach out to us for clarification on anything that you don't understand. Finally, sign the loan agreement and send it back to us if you are okay with the loan, its rates and duration.
After uploading your loan agreement to our website, funds will be directly deposited in your account. Direct deposits give borrowers the chance to use the funds once they are available in their active bank account. You won't have to wait for several working hours to access your fund compared to conventional lenders. Short-term loans are always fast, making them reliable when sorting out emergencies and other financial shortcomings.
Need a loan for any project ?
Benefits of short term loans in Canada
There are several benefits that you'll enjoy if you apply for a short-term loan from Get My Pay Today brokers. Here are of them;
Short-term loans are fast and reliable when facing an emergency. The entire loan application process takes a few hours, and your funds will be waiting in your bank. Our verification process is fast compared to conventional lenders, who take a lot of days trying to verify your details and determine if you can repay the loan.
Installment loans help build your credit score
Paying the agreed monthly installments consistently repaying your short-term loan helps in increasing your credit score. That's not all, when you have constant account activity with regular deposits, your credit score rises.
Short-term loans are affordable since they only last for a short period. They don't take long for the interest to pile, making it easy when repaying your loan. Our interest rates are quite low because our goal is to get you out of a financial crisis, not to pill up your debts.
Short-term loans don't require security during application. Unlike conventional lenders, we won't take your house or car away for defaulting to pay your loan. Instead, we advise clients accordingly, helping them manage their funds. We also pardon late payment when clients call us prior to the deadline. We can extend the loan period to suit your needs.
Why choose Get My Pay Today
Get My Pay Today offers a word-class lending platform, taking advantage of and utilizing technological advancement. Our services are fast and reliable due to our online loans. Everything you need can be accessed from the comfort of your seat. We have years of experience in the lending field and use some of the knowledge we acquire to advise borrowers accordingly. 
Our site is also secured with the latest security technologies. We use a secured socket layout(SSL) when communicating with our clients. This makes it hard for third parties to get the information you share with us.
Anytime you get stuck in a financial crisis between two pay dates or with a poor credit history, Get My Pay Today has you covered. As long as applications are made during business hours, you will get funds deposited directly to your bank account the same day. We offer loans that carry no risk since our operations are in line with the laws and regulations issued by the consumer protection bureau. 
Let us help you sort out your problems
Carefully read the loan agreement to ensure it is the loan you need, even if you can qualify for a bigger loan. Repayment plans are also necessary because they help you organize your accounts and won't end in an uncomfortable payday cycle. Anytime you need a financial boost, feel free to reach out to Get My Pay Today and get a short-term loan in Canada.
Need a loan for any project ?
A Short-term loan in Canada
An adaptation to your needs
With amounts ranging from $300 to $3000, you can benefit from the highest credits on the loan market. Choose the amount you need when you apply and receive it in less than an hour.
A real desire to help you
At Get My Pay Today, the network of private lenders does not hesitate to help you when the banks no longer trust you. Your future is our priority; your past should not prevent you from moving forward. by applying for our loan without investigation, you avoid your credit history from impacting your future.