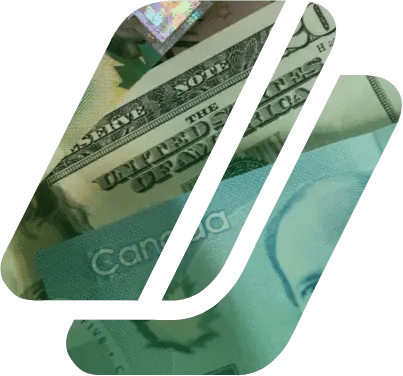 Instant Loan With No Refusal
We offer an instant loan with no refusal service to our customers who need cash quickly. If you're in a situation where you need cash quickly, we can help you with our instant loan with no refusal service regardless of your credit rating.
What is an instant loan with no refusal?
Every year, the Canadian household average debt increases. Moreover, in 2019, the average debt ratio rose by 2.8%. Our lenders are happy to help individuals who encounter an unexpected financial event and need support quickly. Our no credit refused personal loan service offers short term loans of varying amounts from $300 to $3,000, according to your needs.
Discover all the benefits of contacting our lenders today and take back control of your finances as quickly as possible.
A loan adapted to your needs
The main difference between our service and a bank loan is how quickly you can get funds. We understand urgent situations cannot wait. Even though you can get a loan from a bank, it could take up to 2 weeks before you can use your money. With Get My Pay Today, you can receive your instant loan with no refusal as soon as the same day of your request.
Our brokers are also able to help you, regardless of your financial situation. We offer the instant loan with no refusal and no credit check. We are also able to help you improve your credit or consolidate your debt if needed. Our lenders are proud to offer rapid financial support tailored to your needs.
Moreover, our service has no hidden costs. So you don't have to worry about having to pay for the cost of opening a file. By also avoiding doing a credit check, it allows us to speed up the process and give you your money as quickly as possible.
Why choose to borrow with our brokers?
Get My Pay Today offers fast, no credit check borrowing services for over 17 years. Our speed, professionalism and large network of reliable lenders allow us to offer a selection of financing options adapted to our clients' varied needs. We understand every situation is unique and are happy to find the perfect solution to help you.
We also offer our support to individuals wishing to rebuild their credit or who wish to consolidate their debts. Don't hesitate to consult our brokers to discover all the solutions available to you.
For any questions regarding our instant loan with no refusal service, contact us. An experienced broker will take your call and answer all your questions with great pleasure.
Need a loan for any project ?