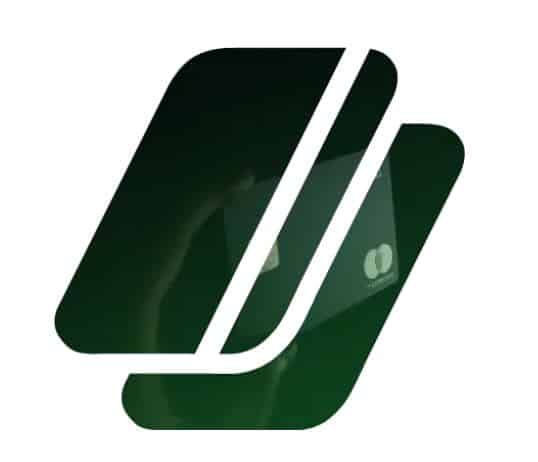 Bad credit loans in Edmonton
Do you have a low credit score and struggle to secure a loan from traditional lenders? Are you facing unexpected financial challenges with no emergency savings? If you answered yes to either of these questions, consider applying for bad credit loans in Edmonton and access extra funds within 24 hours, even with a poor credit rating!
What Are Bad Credit Loans in Edmonton?
Bad credit loans in Edmonton are designed for individuals with bad credit scores who need quick cash for short-term unexpected expenses. Get My Pay Today won't inquire about your credit history when you submit an application for bad credit loans in Alberta. You can borrow a loan amount between $300 to $3,000 and benefit from some of the best interest rates on the market.
What can bad credit loans be spent on?
If you're used to listing your reasons for borrowing money, you're in for a surprise when applying for short-term emergency loans. So if you have a bad credit score, you can submit your application with minimal documentation. Some of the most common reasons to apply for bad credit loans include:
Financing last-minute emergencies
Paying for unforeseen home repairs
Taking a trip to visit sick loved ones
Financing a long-term project
Paying child support
To reduce the chances of being unable to repay your loan by the due date, you should only borrow the minimum amount of money needed.
What is a bad credit score?
Every Canadian aged 18 and older is assigned a three-digit credit score based on their credit history. These scores range from 300 to 900, with higher scores making it easier to obtain loans at favorable interest rates. Individuals who frequently miss bill payments, max out their credit cards, or apply for multiple loans simultaneously will see their credit scores decrease. A high credit score demonstrates credibility to lenders and suggests a likelihood of on-time debt repayment.
Can a Poor Credit Score Affect Loan Approval Chances?
If you have a low to mediocre credit score, traditional lenders will likely reject your personal loan application. In rare cases of approval, you'll face high interest rates. We do not conduct credit checks before approving loans.
Therefore, applying for bad credit loans in Edmonton is an ideal financial solution if you have less-than-perfect credit. All that's required is stable employment and a consistent income source to secure approval.
Need a loan for any project ?
Why choose Get My Pay Today for bad credit loans in Edmonton?
Get My Pay Today has been successfully helping Alberta residents out of financial ruin for over 17 years. We know you need a fast and flexible solution when emergencies arise, and you cannot wait. We guarantee money within 24 hours maximum.
1. No credit report required
Our poor credit loans in Edmonton are available even without a credit report. No matter how low your score is, we won't ask for proof of your financial history.
2. Flexible spending power
With Get My Pay Today, you can borrow $3,000 without a credit check and use the funds for any short-term emergency. The funding can pay outstanding bills, treat yourself to a relaxing spa day, or buy groceries.
Our online lenders issue short-term loans that are 100% unsecured and do not request collateral in return. Unlike traditional financial institutions, we will not repossess your assets if you default on your payments.
4. Receive cash within 24 hours
You'll no longer have to wait weeks before hearing back on your bad credit loans in Edmonton application. We make it a priority to process your file as soon as you submit it. Apply during business hours and get your money before the end of the day.
5. Experienced private lenders
Need a loan for any project ?
How do I know if I qualify for a bad credit loan in Edmonton?
When you submit your online application through our secured platform, you'll benefit from an express loan before the end of the day.
Minimal requirements to be approved for bad credit loans in Edmonton
To be approved for a bad credit loan, you will need to prove you qualify for a loan with the following documents:
Two pieces of photo ID (age 18 +)
Proof that you are a Canadian citizen or permanent resident
Posses a valid Canadian chequing account (at least 3 months)
Be working full time (at least 3 months)
Proof of income
Receive your pay through direct deposit into your active bank account
No bankrupt situation
Submit your loan application online
After you have compiled proof of your eligibility, you will need to follow the online loan application process and submit the requested documents. Once we have reviewed your file, we will send you a loan agreement for you to sign and send back. We will then transfer the funds into your bank account after receiving the signed contract.
Contact Get My Pay Today for bad credit loans in Edmonton now!
Don't let your poor credit score hinder you from accessing extra cash.
Get My Pay Today understands that financial emergencies can arise at any time, so let us help you regain your financial footing. If you're ready to secure additional funds today, submit your application for bad credit loans in Edmonton now!

Need a loan for any project ?
A Bad Credit Loan in Edmonton
An adaptation to your needs
With amounts ranging from $300 to $3000, you can benefit from the highest credits on the loan market in Edmonton. Choose the amount you need when you apply and receive it in less than an hour.




A real desire to help you
At get my pay today, the network of private lenders does not hesitate to help you when the banks no longer trust you. Your future is our priority; your past should not prevent you from moving forward. by applying for our loan without investigation, you avoid your credit history from impacting your future.

Contact Get My Pay Today for your bad credit loans in Edmonton
Apply for an instant loan in Canada on Get My Pay Today's official website. We typically process every loan application request within a couple of minutes. Considering our high success rates on online applications, your money is just a few hours away. So yes, you can apply for a loan and get the funds even with a bad credit history.