Bad credit loans in Ottawa
Having a  bad credit rating can wreak havoc , and when you find yourself short on cash, it's impossible to know where to turn for help. Banks won't approve your application, and you can't get a cash advance from your boss. So what can you do? Fortunately, Get My Pay Today offers flexible bad credit loans in Ottawa to get you through tough times.
Emergency solution within 24 hours
Urgent situations require immediate attention, and waiting weeks to receive a response on a loan application is challenging. When you submit your application for a bad credit loan in Ottawa during business hours, we will review it and transfer the funds within a 60 minutes time frame. While we try hard to get the money out the same day, all our bad credit loans in Ontario submissions are processed within 24 hours at the latest.
How much can I get from bad credit loans in Ottawa?
We offer online bad credit loans ranging from $300-$3,000 for Ottawa residents who need emergency funds for situations out of their control. Whether you need money to pay off overdue bills or to purchase something personal, we will transfer the funds directly into your bank account. With our easy-to-use online system, you can complete and submit your bad credit loans in Ottawa within 10 minutes.
How does a bad credit score affect me?
A credit score is a three-digit score given to all Canadians over 18 and represents each individual's creditworthiness. It affects your ability to get a loan, including a mortgage. Those with good credit scores will usually benefit from low-interest rates. Lenders will often hesitate to issue a loan to people with poor credit scores, and when they do will request collateral and charge high-interest rates.
Improve your credit score over time to regain financial stability
The best way to work your way to financial stability is to improve your average credit score by paying all your bills and loans on time. You should also avoid overspending or racking up high charges on your credit card. If you're ready to make changes, with Get My Pay Today you can start rebuilding your credit profile and improve your financial health.
Need a loan for any project ?
Is it legal to issue bad credit loans in Ottawa?
Yes, as a trusted and licensed private lender, we follow the rules and regulations the Canadian government sets concerning all types of financial loans. We are qualified to issue loans to clients with bad credit in Ottawa.
How can I spend bad credit loans in Ottawa?
You can use the money you get from bad credit loans in Ottawa for anything you need, and we won't ask you to justify your credit usage or spending habits. When we evaluate your file, we analyze your ability to repay your loan on time and in its entirety.
Why do people apply for bad credit loans in Ottawa?
People who apply for bad credit loans use the money for some of the following reasons:
Perform home repairs
Pay medical bills on time
Pay off existing credit card debt
Take a trip to visit sick friends or family members
Take a mental health break
Whereas traditional bank credit lenders may be concerned about what you will do with the fund, our focus is to help you stabilize your finances.
Do I qualify for bad credit loans in Ottawa?
The criteria to obtain funds from online loans are in place to ensure that credit borrowers can repay their loans. We also take extra precautions to avoid identity theft by asking for some personal information to properly identify you.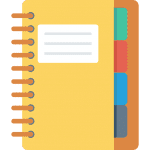 The documents you need to be issued an online loan
To qualify for bad credit loans in Ottawa, you will need to provide proof of the following:
Be 18 years or older (a piece of government-issued photo ID)
Be a Canadian citizen or permanent resident
Canadian chequing account, active for at least 3 months
Working full-time for at least 3 months
Receive your pay through direct deposit
Not be in a bankrupt situation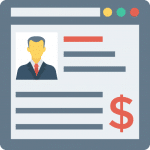 We believe everyone deserves the opportunity to borrow money when life throws them a curveball. When you need financial assistance, and no one is willing to help, Get My Pay Today will be there and ready to lend a hand. We won't ask you to submit documentation confirming your credit health, and will never refuse a loan based on your past financial mistakes.
If you meet the criteria listed above, your chances of being refused bad credit loans in Ottawa are low. For any questions on our financial solutions, you can always speak with an experienced member of our bad credit lenders team.
Need a loan for any project ?
Some advantages of applying for bad credit loans in Ottawa
When you need quick and easy money, Get My Pay Today will work to get you the funds in under 24 hours. Other benefits of working with our bad credit lenders are:
1. 100% unsecured loan online
Get My Pay Today's bad credit loans are 100% unsecured, and we will not request collateral in return. Unlike financial institutions, who provide secured loans, we will not repossess your assets, such as your home, if you are incapable of respecting the repayment terms.
2. Get the funds within 24 hours
We will process your application within 24 hours or earlier and transfer the money immediately into your bank account. If you complete an application for an emergency loan during business hours, you can get your money before the end of the day with no hidden fees.
Experienced private lenders in Ottawa
Apply for bad credit loans in Ottawa with Get My Pay Today
Having bad credit is frustrating and dramatically impacts your ability to borrow money. However, when you submit your bad credit loan application, you'll enjoy the speed and ease of working with Get My Pay Today.
Complete the application form
If you have questions or credit inquiries, call us at 1-844-882-7352, and we will be pleased to provide you with more information. However, if you're ready to work towards financial stability, apply online and get your bad credit loans in Ottawa today!
Need a loan for any project ?
A Bad Credit Loan in Ottawa
An adaptation to your needs
With amounts ranging from $300 to $3000, you can benefit from the highest credits on the loan market in Ottawa. Choose the amount you need when you apply and receive it in less than an hour.





A real desire to help you
At Get My Pay Today, the network of private lenders does not hesitate to help you when the banks no longer trust you. Your future is our priority; your past should not prevent you from moving forward. by applying for our loan without investigation, you avoid your credit history from impacting your future.
Contact Get My Pay Today for your bad credit loans in Ottawa
Apply for an instant loans in Canada on Get My Pay Today's official website. We typically process every loan application request within a couple of minutes. Considering our high success rates on online applications, your money is just a few hours away. So yes, you can apply for a loan and get the funds even with a bad credit history.