Online Installment Loans in BC
When life becomes hectic, and money problems start bogging you down, you need a quick solution to get you by. With a trusted online lender like Get My Pay Today, you can get fast and easy installment loans in BC with no credit check required. Available to all British Columbia residents over 18, you can get your hands on some fast cash for all your short term financial emergencies.
What are installment loans in BC?
Installment loans are designed to provide financial relief for all your last-minute expenses. You can borrow from $300 to $3,000 in fast cash without providing your credit report. Unlike other types of loans, such as online loans or personal loans, that are typically repaid all at once, installment loans can be paid in more than one equal installments. Whereas some choose to repay them in two installments, other flexible repayment options exist to suit your needs.
How do installment loans work in British Columbia?
The online loan application process for emergency installment loans is easy, and you can be approved within 24 hours at the latest. Once your application is approved, thanks to our fast approval process, you will receive a loan agreement where you will find the terms of your repayment schedule.
What makes installment loans in BC an excellent option for those who need extra cash is that you have the flexibility of making multiple payments. This allows you to budget accordingly without paying back a lump sum at once, so you can slowly work your way back to financial stability.
Need a loan for any project ?
When Should You Apply for Online Installment Loans in BC
When you're facing unexpected expenses and have no friends or family to lend you money, Get My Pay Today is ready to come to your rescue. Unlike traditional lenders,
 we don't require you to explain why you need emergency funds
 from any type of loan. We know some things you want to keep private, and we respect your wishes. Resolve financial problems thanks to 
no credit check loans in Canada
, with no questions asked!
Regular reasons why people apply for installment loans with no credit check in BC
Although we don't evaluate your file based on your need for extra cash, you should only borrow installment loans in BC 
for short-term emergencies
. Some of the more common reasons why people apply for quick loans include:
Paying for last-minute home renovations
Managing late debt payments
Buying medication or infant formula
Putting a down payment on a car
When you 
need emergency cash immediately
, we've got the solution. However, you should 
only borrow the lowest amount possible
. Applying for too much money increases the chances of late payments. While we don't communicate with credit bureaus, failing to repay your loan on time will increase your money problems and cause more stress.
Need a loan for any project ?
What are the advantages of Installment Loans in BC?
While short-term loans and cash advances can bring financial relief, when you submit an application for online installment loans in BC, you have the possibility to plan out your payments and keep your budget in balance.
Having a poor credit score isn't easy when you need extra funds, especially when you're facing a financial situation you'd like to forget quickly. We will not check 
your credit history
 when you submit an online loan application for installment loans, even if you have a bad credit. We don't use your past financial decisions as a reason to deny you emergency money. If you're receiving a steady pay cheque, your chances of being approved for bad credit loans 
are incredibly high
.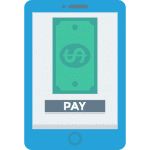 While banks and other financial institutions in British Columbia have stringent constraints on how you can spend secured loans and how they should be repaid, we offer flexible alternatives. Sometimes life is complicated. We understand that, so we work with you to find the financial solution that works for you, with instant approval.
We encourage you to borrow the smallest amount of money you need to get you back on your feet. However, no matter how much money you need, we won't ask you to provide us with assets. We offer 100% collateral-free and unsecured installment loans. So rest assured, your possessions will not be touched, even if you can't repay your entire loan.
Quick and Easy application
To ensure that as many people as possible can access payday loans in Canada, we've designed the application process to be quick and easy. We only need you to complete the online form and confirm your identity and employment. Your quick loan application will most likely be approved if you meet the minimum requirements.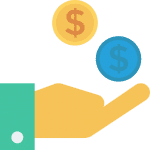 Funds directly deposited in your bank account within 24h
By default, emergencies cannot wait weeks or, in some cases, days. They need to be resolved immediately, so we process your application within 24 hours. Once we've confirmed that you've been approved for installments loans, you'll receive the quick cash directly into your active bank account through direct deposit. If you can't wait 24 hours, apply during early business hours, and you can even get the money before the end of the day.
Need a loan for any project ?
What do I need to provide to apply for online installment loans in BC?
We don't require much information to approve your online application. However, we need you to send us some documents 
to confirm your identity and employment status
. Some of the information we need from you include:
Photo ID (driver's license, passport)
Proof of address (utility bills, lease)
Confirmation of employment and source of income for the last three months (payslips)
Copies of your bank statements for the last three months
Confirmation that you receive your pay through direct deposit into a Canadian bank account
Attestation that you are not in a bankruptcy situation
If you're able to submit proof of the point mentioned above, your approval chances for bad credit installment loans are 
incredibly high
. If you apply for 
IBV loans
, we will even be able to collect all the needed information faster in a 100% safe process! If you're in British Columbia and need financial assistance, don't hesitate to 
contact Get My Pay Today
. We work hard to get you the money you need at a time when you need it the most. If you're ready to make a change and 
start improving your current situation
, submit an application for installment loans in BC and get your money within 24 hours!
Need a loan for any project ?
Apply for Installment Loans in BC with Get My Pay Today!
An adaptation to your needs
With amounts ranging from $300 to $3000, you can benefit from the highest credits on the loan market. Choose the amount you need when you apply and receive it in less than an hour.





A real desire to help you
At Get My Pay Today, the network of private lenders does not hesitate to help you when the banks no longer trust you. Your future is our priority; your past should not prevent you from moving forward. by applying for our loan without investigation, you avoid your credit history from impacting your future.