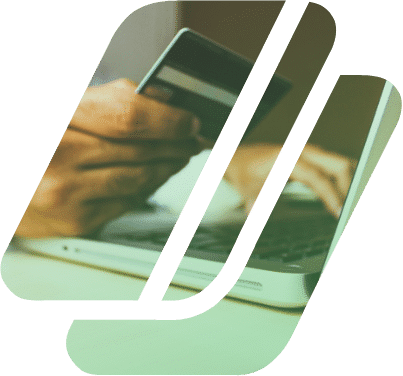 Modern banking is rapidly and digitally changing, and the process is now becoming paperless and much faster thanks to instant loans in Canada. 
What are Instant Loans in Canada?
Instant loans are short-term loans that involve small amounts of money. Collaboration is based on trust, and the process does not require much documentation and is easily approvable without any asset showcase. Compared to other instant loan processing in the market, Get My Pay Today's loan processing time is shorter and convenient.
Get Instant Loans in Canada with Get My Pay Today
Instant loans are also known as quick loans or personal loans and are easily accessible online without visiting any bank or filling out forms. Instant loans save time for both the lender and the borrower. They are popular due to the short application procedure and quick processing time.
By reaching out to Get My Pay Today, you can do business with a serious private lender. Get My Pay Today offers a safe online payday loan application process.
Choose Get My Pay Today as your trusted Online Lender
Therefore, you are sure that you are dealing with professionals who follow the rules and regulations of the land. We do not exploit our customers, and we fully protect them according to the Payday Loans Act that stipulates the annual percentage rate and the interest rates. As a direct lender, we have all it takes to offer you an online payday loan.
As such, instant loans cannot affect your credit score as long as you pay your loan on time. 
When should you Apply for Instant Loans in Canada?
As the times change, so do your needs. There comes a time when you might require cash urgently without a good credit score. Relying on the bank at that moment might not be the best option as the bank may not help with unforeseen circumstances. 
The best option when it comes to sorting unforeseen costs and expenses would be to resort to instant loans.
Why Should you Take an Instant Loan?
Instant loans in Canada do not require checking your credit score or rating to offer you a helping hand. Even with a poor credit score and bad credit history, you are sure to qualify for a loan. Our instant loans with no-credit-check loan applications are 100% online.
We offer our clients a chance to apply remotely even in the comfort of your home, unlike traditional online loan applications, which might need you to be physically present at the location.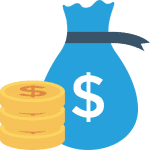 Many credit institutions often take a lot of their time to grant any loan. In addition, with a bad credit history, you might be in no luck to get any financial assistance from them. Fortunately, Get My Pay Today can easily give you a chance to access up to a $3000 loan without a credit check within the hour.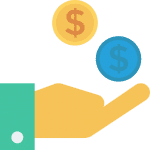 Same-day delivery to your bank
We guarantee your money is funded to your bank on the same day, including the application and the form approval process. So each time you need fast and instant cash, Get My Pay Today is what you need.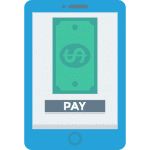 The greatest thing about our instant loans in Canada is that they place no virtual restrictions on how you choose to use the instant loan without documents you applied for. You are free to use the money you applied for without having to answer to anyone. Take, for instance, other lending institutions that put restrictions on how to use the money you have applied for.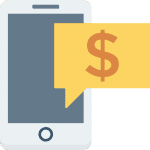 Get My Pay Today also makes it easy for one to qualify, unlike banks and other lenders with various restrictions and strict criteria on borrowers. They might only be interested in knowing if you can repay the loan. With Get My Pay Today, you have a high chance of getting approved for an instant cash advance compared to any conventional loan at the bank.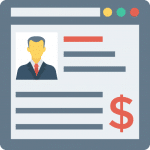 Instant Loans with no credit check
A bad credit score might affect your chance of getting a loan with traditional lending institutions. It is used to reflect on credit usage and to assess your ability to repay the loan on time. An excellent score shows that you can make timely repayments and that you are a credit-worthy client. 
However, in many cases, our customers do not have a high credit score. Nonetheless, we offer them instant loans in Canada, as we believe everyone deserves a chance to prove themselves. 
Need a loan for any project ?
Why Choose Get My Pay Today for your Instant Loans in Canada?
We are a non-banking financial institution specializing in lending short-term online loans at Get My Pay Today. We have established an effective working method that helps us offer services, such as applications processing and approval, on time. 
As responsible lenders, our main goal is to recognize the importance of meeting our clients' financial needs and guide them into succeeding financially.
We are an instant loan agency that practices our profession following the standards of The Consumer Protection Bureau, and in any instance, you are sure to have a secure transaction with us. We are open to honest communication and dealings with our clients to avoid any inconveniences regarding application fees and costs.
Instant Loan even with a bad credit score
Over the years, we have been driven by the urge to support various businesses and personal urgent financial needs to strengthen your finances. So whether you are stuck in an urgent financial need or crisis, Get My Pay Today offers you a suitable solution to your financial needs. 
We have helped many of our clients through a financial crisis, and a no-credit loan or a cash advance has made it easier for them to start all over again.
Many online lenders do not offer secure personal loans. Get My Pay Today has made the loan application process safe and efficient, unlike the traditional mode of application. We do not require heavy documentation, and you will not experience a lengthy approval process and high-interest rates. 
It has made it easier for anyone in need of funds to apply for loans to satisfy their needs since it is not worth a hustle anymore.
We are a convenient and easy money source where you can quickly apply online for funds and receive your cash advance in a short period. Moreover, you do not have to deal with heavy forecasting or account monitoring since remittances are automatically deducted from your bank account based on the percentage of your income.
In addition, we create a simplified online application process with only a picture of your driver's license to verify the lender.
Over 12 years of experience
At Get My Pay Today, our professionals strictly analyze all applications to ascertain our applicant's ability to repay the loan. Unlike traditional loans that take an entire week or two to be processed, our services provide a more efficient and quick loan processing. With over 12 years in operation, we have developed methods that enable us to process your loan request in record time.
Need a loan for any project ?
Our Engagements for Instant Loans in Canada
Get My Pay Today holds strong values and policies such as fast service, open communication, and considering each customer's needs. Our values are felt through collaborations with our business allies, customers, and employees.
Prohibition of misleading or fraudulent lending practices
We issue you with all the necessary information and ensure you are fully aware of our loan products.
We share all the information with you on the cost of borrowing, and charges including the terms and conditions on our website.
We value privacy for your instant loan
We ensure all the information shared is confidential. Information used during the application will not be shared or leaked 
What are the Requirements for Instant Loans in Canada?
During an emergency, you may need funds on short notice. In such instances, you might resort to instant online loans such as personal loans, which might be the best option. Get My Pay Today has emerged as a pro in disbursing loans in just a few steps in minutes. However, the applicant should provide all the required documents to make all these possible.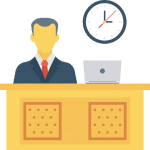 Ascertain your eligibility
Ensure you check if you are eligible for a loan with us. You need to understand your personal loan, the amount you need, then calculate the EMI you can pay effectively. It would help if you did that while choosing a suitable tenure. Get My Pay Today helps with personal loans calculations, enabling you to understand the perspective of EMIs for various amounts and terms. It is important to never apply for more than what you need.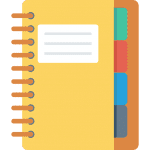 Ensure your documents are ready for upload
We might need various documents from you such as a bank statement, ID proof, passport photos, and a statement if necessary. Such records should be ready for upload when accessing our portal for any instant loan. To save time, you must have these images on the device you will be using to save time. It makes it easier for the online loan process to be completed in a very short time.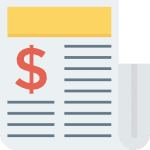 Ensure you provide the correct information and details
Correct and factual information helps increase your chances of approval on more favourable terms. On the other hand, a little inaccuracy in your details and information might lead to your application being rejected.
How to get Instant Loans in Canada?
Being in a difficult situation sometimes is inevitable. You might need money urgently, but maybe you are in no position to access any. Get My Pay Today offers you an online platform to submit your application and receive your funds within an hour. Below is the simple process of how to get instant loans from us: 
Step 1: Choose your preferred loan type
After you have decided where your credit stands and considered your options, knowing which type of loan you need for your situation is important. We offer loans that are custom-designed to fit your needs. 
Unlike many lenders who only approve loan applications if the money will be used for specific purposes, we do not dictate how you use your loan. We only approve your loan application, and whatever you are planning on doing with it is clearly up to you.
Step 2: Correctly fill in your details
To qualify for instant loans at Get My Pay Today, certain details about you are necessary, such as proof of residence, pay stubs or even a driver's license. The information shared might be what is needed to grant you the loan.
On the application form, you will be required to state the amount of loan you might need, which might add up to $3,000. Remember, at Get My Pay Today, we treat our clients' information with confidentiality. We will let you know if any additional documentation is required during the application process.
Step 3: Wait for an immediate response for your instant loan
After filling in the details, we will process the forms within a day. However, as soon as you have sent the details, we will notify you within an hour of receipt.
Step 4: Instantly receive your money
Once our brokers have approved, your funds are credited to your bank account. You don't need to wait that long. After being approved, ou must start keeping track of the due date. Considering setting up automatic payments from your checking account might be helpful.
You can apply for your personal loan anytime you wish. It is important to create a plan to help you make your payments on time. You can consider auto payments or pay extra each month to save on interest.
Contact Get My Pay Today for Your Online Instant Loans in Canada
Reach out to us today for all your instant loan needs in Canada. Fill out the online application form and get your instant loan quick and secure.
Our interest rates are low and quite easy to repay quickly. Please don't get stuck when you can contact us at +1 844-882-7337 to learn more about our loan.
Need a loan for any project ?
An Instant Loan in Canada
An adaptation to your needs
With amounts ranging from $300 to $3000, you can benefit from the highest credits on the loan market. Choose the amount you need when you apply and receive it in less than an hour.





A real desire to help you
At Get My Pay Today, the network of private lenders does not hesitate to help you when the banks no longer trust you. Your future is our priority; your past should not prevent you from moving forward. by applying for our loan without investigation, you avoid your credit history from impacting your future.
Contact Get My Pay Today for your Instant Loans in Canada
Apply for an instant loans in Canada on Get My Pay Today's official website. We typically process every loan application request within a couple of minutes. Considering our high success rates on online applications, your money is just a few hours away. So yes, you can apply for a loan and get the funds even with a bad credit history.