In Toronto, individuals facing challenges due to low credit scores can benefit from specialized financial solutions called "Toronto online loans." These loans are designed to provide personalized assistance in obtaining financing and are particularly helpful for those struggling to secure approval for conventional loans. With interest rates typically lower than traditional options, these customized financial products offer substantial support to individuals with poor credit. However, it is crucial to exercise caution and thoroughly evaluate alternative choices before exploring the realm of online loans for bad credit. If you require a bad credit loan in Toronto, GetMyPayToday may serve as a potentially suitable lending partner that can address your specific needs.
Obtain an online loan in Toronto with ease.
Looking for online loans in Toronto? Trust GetMyPayToday for reliable lending solutions tailored to individuals with less-than-ideal credit histories. Our services prioritize your financial well-being, disregarding credit checks and understanding the uncertainties and pressures of life. Count on us to assist you in reclaiming stability. Contact us now for additional information on our Toronto bad credit loan options.
Streamlined application process for online loans in Toronto
When it comes to online loans in Toronto, GetMyPayToday is a reputable provider dedicated to delivering comprehensive support to individuals in need of financial assistance. Our platform is designed with user-friendliness in mind, allowing you to conveniently provide your personal information and receive prompt feedback within a mere hour. Once your application is approved, the requested funds will be swiftly deposited into your designated bank account, granting you immediate access to the cash you require. Our online bad credit loans are tailored to address the unique needs of Toronto residents facing unexpected circumstances that call for immediate financial solutions. Whether you need to settle overdue bills or make a personal purchase, our loan options range from $300 to $3,000. With a strong emphasis on efficiency and reliability, we ensure seamless fund transfers directly to your bank account, ensuring your financial requirements are met in a timely manner.
Applying for an online loan in Toronto is hassle-free with our intuitive online system.
For flexible and manageable installment loans in Toronto, turn to GetMyPayToday. Our commitment to providing financial solutions means you can effectively manage your expenses through a series of affordable payments. With adaptable terms and convenient repayment plans, we ensure that obtaining the necessary funds at the right time is a hassle-free process. Count on us to meet your financial needs efficiently and effectively.
At GetMyPayToday, we understand that each individual has unique financial requirements. That's why our unwavering commitment lies in assisting you in discovering the optimal solution tailored to your specific situation. Embark on your path towards enhanced financial security and an improved credit score with our all-encompassing support. Trust us to guide you towards a brighter financial future.
Need a loan for any project ?
Is it legal to issue online loans in Toronto?
As a reputable and authorized private lender, we strictly adhere to the laws and regulations set by the Canadian government when offering diverse financial loan options. Our focus is on catering to individuals in Toronto who are seeking online loans despite having poor credit.
How can I spend online loans in Toronto?
When applying for online loans in Toronto, we prioritize your financial needs over your credit score. Irrespective of how you choose to utilize the funds, we do not impose any restrictions. Our sole criterion is that you honor your commitment by repaying the loan promptly and in its entirety.
Why apply for online loans in Toronto ?
When seeking bad credit loans in Toronto, we prioritize your financial needs and remain unconcerned about your credit score or the manner in which you allocate the funds. You have the freedom to utilize the loan amount as per your discretion. However, it is imperative that you fulfill our sole requirement of timely and complete repayment. Individuals apply for bad credit loans for various purposes, including but not limited to:
• Addressing home repairs
• Settlement of medical bills
• Managing credit card debt
• Facilitating visits to ailing friends or family
• Taking necessary mental health breaks
Do I qualify for online loans in Toronto ?
To facilitate the approval of your online loans, we kindly request certain personal and financial details from you. This is necessary to ascertain your ability to meet loan repayment obligations and safeguard your identity against fraudulent activities.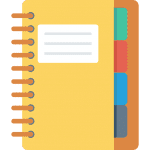 The documents you need to be issued an online loan
To be eligible for Toronto online loans, applicants need to meet certain criteria, such as:
Age and Identification: Applicants should be at least 18 years old and have a valid photo ID issued by the government.
Citizenship or Permanent Residency: Applicants should be either Canadian citizens or permanent residents of Canada.
Active Canadian Checking Account: Applicants should have a Canadian checking account that has been in use for at least 3 months.
Employment Duration: Applicants should have been working full-time for at least 3 months.
Income via Direct Deposit: Applicants should receive their income through direct deposit, which ensures a stable and secure source of income.
Exclusion of Bankruptcy: Applicants should not be in the process of filing for bankruptcy. By following these criteria, individuals who want Toronto online loans can check if they qualify for financial help.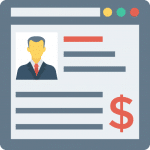 At Get My Pay Today, we believe in providing equal financial opportunities for people who face unexpected challenges. If you need money urgently and have tried all other options, you can rely on our steady support to help you out.
By meeting the required eligibility criteria, you can reduce your chances of being rejected for a Toronto online loan. Our skilled team of experts in the field of bad-credit lending is always ready to answer any questions you may have about our financial solutions.
Need a loan for any project ?
Toronto online loans | Advantages
If you need cash urgently, Get My Pay Today can help you with fast and easy online loans. You can get the money in your account within a day. Plus, you can benefit from our bad credit lenders ,who offer you:
1. 100% unsecured loan online
With Get My Pay Today, you can get online loans without putting up any collateral. This means you don't have to risk losing your property, like your house, if you can't pay back the loan. We are different from traditional lenders who ask for security before lending you money.
2. Get the funds within 24 hours
You can get online loans from us in a fast and transparent way. We will approve your application and send the money to your bank account in less than a day. You don't have to worry about any hidden costs or fees when you apply for an urgent loan with us.
Experienced private lenders in Toronto
We have been providing online loans to Ontario residents for over 17 years, helping them deal with financial emergencies and improve their lives. As a reliable lender, we work with experienced and compliant lenders who follow the government's rules and regulations.

Apply for online loans in Toronto with Get My Pay Today
Having bad credit can make it hard to get a loan from other lenders. But with Get My Pay Today, you can apply for online loans with bad credit and enjoy our fast and easy service that sets us apart from the rest.
Complete the application form
You can call us at 1-844-882-7352 if you need any help or information about your credit. Our team is always ready to assist you. But if you want to take charge of your finances, we suggest you apply online now and get your online loans for bad credit in Toronto
Need a loan for any project ?
An online loans in Toronto
An adaptation to your needs
If you need help or have any questions about your credit, you can reach us at 1-844-882-7352, and we'll be happy to provide more information. Or, if you want to take control of your finances, fill out an online application today for your poor credit loans in Toronto
.
A real desire to help you
Don't let traditional banks discourage you from getting the help you need today when you receive your payment. Our private lenders are here to support you and your future goals, regardless of your past credit history. You can apply for our loan easily and avoid missing out on future opportunities because of your credit score.
Contact Get My Pay Today for your online loans in Toronto
Go to Get My Pay Today's official website to get instant loan options in Canada. Visit Get My Pay Today's official website to find instant loan options in Canada. We can approve your loan application in minutes. You can receive your funds in a few hours with our high online approval rate. Your credit history is not an issue; you can still qualify for a loan and get the cash you need.