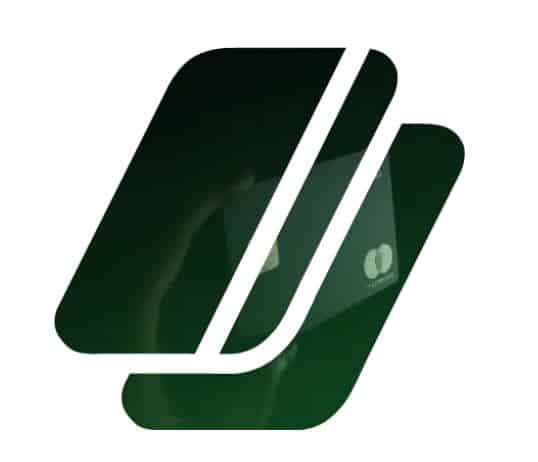 Apply for a short-term loan in Ontario
We know that even if you set yourself a budget and stick to it, something situations arise where you need a little extra cash and need it quickly. It's even more complicated if you have a bad credit score and traditional lenders have repeatedly turned you down. So, when you're facing temporary financial difficulties, borrowing a short-term loan in Ontario can bring relief and peace of mind.
Get up to $3,000 within 24 hours
Not all urgent situations can wait until your next payday. Nor is it reasonable for you to wait weeks to hear back from traditional lenders only to discover your application was refused. With Get My Pay Today, you can get anywhere between $300-$3,000 in emergency loans deposited into your bank account within 24 hours.
What is a short-term loan in Ontario?
A short-term loan is a personal loan designed for borrowers with bad credit who have been denied traditional loans. All our loans are available online and without collateral, so you can submit your application from the comfort of your living room. You can choose the type of short-term loan you apply for based on your financial situation.
Payday loans can help you overcome financial hurdles in between paycheques. Applying for a short-term loan is easy, and you'll receive the funds within the same day. Contrary to other loans you can borrow, this type of short-term loan in Canada is to be repaid on your next payday. Like all short-term loans, no credit check will be done, and you won't need to put up collateral. All our lenders adhere to the legislation of the Payday Loans Act.
Need a loan for any project ?
What is a credit report, and why does my score matter?
Every Canadian over the age of 18 has a three-digit credit score, ranging between 300 and 900. Traditional lenders use credit scores to evaluate the risk of you paying back your loan on time if your application were to be approved. The higher the score, the less risk you present and the higher your chances of being approved.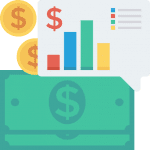 How does your credit score change?
Young people who have not had time to establish credit will start with a low score until they get their first credit card, mortgage, or loan. Once a person begins building credit, their score will fluctuate based on their spending habits and debt-to-income ratio.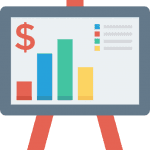 How can I increase my credit score?
The only way to improve your credit score is to be responsible with money, which includes paying all loans and bills on time. The higher the score, the easier it is for you to apply for a mortgage, rental lease or car loan.
Can a bad credit score prevent me from getting a short-term loan in Ontario?
Unfortunately, people with bad credit scores find obtaining loans from traditional lenders, such as banks, challenging. Depending on how low the score is, the lender may refuse it automatically. In other cases, approval may be granted but come with very high-interest rates. When you apply for a short-term loan in Ontario through Get My Pay Today, we won't even look at your credit score. All our loans are approved based on the amount suited based on your credit history and income.
Need a loan for any project ?
What are the benefits of borrowing a short-term loan in Ontario from Get My Pay Today?
A short-term loan in Ontario is the perfect solution when you're facing a challenging financial situation, and you cannot obtain a loan from a traditional lender. Get My Pay Today has been a trusted private lender for over 17 years, and we've helped hundreds of Canadians like you access quick and easy cash to solve their money woes. Our loans allows you to purchase what you need with flexible terms.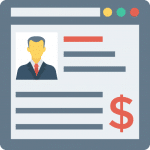 Easy online application process
No need to hop into your car and drive to the bank to fill out a loan application. Nor do you need to pick up the phone and wait to speak with an agent. Our easy-to-use online platform takes only minutes to complete.
If you have a bad credit score and you believe you won't be approved for a short-term loan in Ontario, we're here to put your worries to rest. To qualify for a short term loan in Ontario, you only need proof of income and steady employment.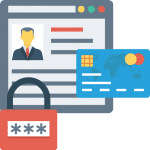 100% unsecured short-term loan in Ontario
We won't require you to put up collateral to get the funds deposited into your bank account. Unlike a traditional lender that often asks you to put up some of your assets before approval, we will never repossess your belongings if you default on your repayments.
Limited application requirements
The eligibility criteria to obtain a loan with Get My Pay Today is simple, and we only require minimal documentation. If you're over 18, have a full-time job, and have a consistent flow of income, your application will most likely be accepted.
Whether you need money for a last-minute emergency or to pay off overdue bills, we're not judging. Short-term loans are ideal for financing temporary money problems with quick cash. They should not be used as a solution for ongoing financial issues.
Popular reasons for applying for short-term loans in Ontario include:
Medical expenses
Unexpected expenses
Last-minute home repairs
Urgent matters
Book a plane ticket to visit ill friends or relatives
Am I eligible to apply for a short-term loan in Ontario?
The biggest reason people get their application refused for short-term loans is that they have not demonstrated to the lender that they can repay the loan on time. To increase the chances of being approved, borrowers need to examine their income to debt ratio, their salary and the amount they need to borrow. Their personnal project and what they will use the money for will not be checked by our lenders.
Request the minimum amount you need to borrow
To reduce the chances of not being able to repay your loan types entirely, only request the minimum amount of money necessary to help you financing your specific situation. If you want to borrow a short-term loan, you must provide the following documentation.
Government-issued identification
Because our loans are unsecured, we need to be able to ascertain your identity. Also, identity theft has become a growing concern across the country. We take this issue very seriously, so we ensure all customers are properly identified. The most accepted types of photo ID include
Drivers license
SIN
Active bank account
Passport
Certificate
Birth certificate
Citizenship certificate
Most recent payslips to qualify for a short-term loan in Ontario
Your latest payslips are the best proof that you are receiving a steady flow of income, which is an essential criterion for getting approved for an online loan. Your paystub indicates your current salary and provides details about your current job and how long you've been there. To qualify for instant loans, you need to have been employed for at least 3 months and have a regular flow of income.
Need a loan for any project ?
The funds will be deposited directly into your bank account if your loan application is approved. We need you to provide your bank statement for the last 3 months. These statements will help us determine if the amount requested is suitable based on your financial situation.
Conditions to get a loan in Ontario
These risks need to be calculated, as if an unsecured loan is not repaid on time, we absorb the losses. A steady income flow and limited NSF can drastically improve your chances of being approved for a short-term loan in Ontario. Get My Pay Today will not issue loans to individuals who are in a bankruptcy situation or subject to wage garnishment. We are transparent on our loan repayment terms. Don't hesitate to contact us if you need informations about loan amounts loan applicants status. 
How do I apply for short-term loans in Ontario?
The online application form for short-term loans in Ontario is straightforward and takes minutes to complete. We've purposely made the process simple, so you can apply and receive emergency money within 24 hours at the latest. So, this means no credit check, no mass amounts of documents to submit, and no lengthy questionnaire to fill out to qualify for short-term loans.
Complete the online loan application
When you submit your application for short-term loans in Ontario, you do it through our online platform. You won't be required to download a long document and send it with numerous attachments. We've created a clean and simple online form to fill out and submit directly through our platform. Made using SSL encrypted software, all your information will remain secure and confidential at all times.
Need a loan for any project ?
What are the requirements to get a short term loan in Ontario
You will need to provide us with some personal information, such as your name, information about your employer, and the amount of money you need, and submit your application. Submit any documents requested and ensure that all the information you've entered is accurate to avoid delaying the approval process.
Once we've received your application, we will evaluate your income and ability to repay the loan on time. Although we do not perform a credit check, you'll need to show that you have sufficient income to repay the loan and interest by the due date. A dedicated member of our team will review your application within 24 hours maximum. However, if you submit your application during business hours, you will receive the funds before the end of the day.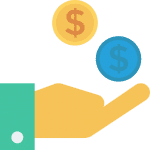 Get the loan agreement as soon as the application in approved
If your application is approved, we will send you a loan agreement with all the necessary details. Carefully review and sign the terms and conditions of the loan agreement, which will list the final payable amount and payment schedule you will need to follow.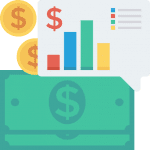 After you have signed the loan agreement and sent it back to us, we will proceed with the fund transfer. After the transfer is completed, we will notify you, and you can use the money immediately.
The loan agreement will list the total amount to be repaid, including interest and payment schedule. As the borrower, it is your responsibility to ensure that your loan is paid back per the agreed-upon terms. If ever you run into financial issues and cannot repay your short-term loan in Ontario, you must contact us and discuss an alternative repayment option.
Need a loan for any project ?
Contact Get My Pay Today and apply for a short-term loan in Ontario today!
Don't let financial troubles stress you out, and don't think there are no solutions available for someone in your situation. Get My Pay Today is the right private lender for you. Our mission is to lend you money quickly and with minimal effort on your part. All our bro operate in accordance with Canadian law, so our loans carry no risk.
Let us help you with your money problems
Don't wait any longer; get in touch with Get My Pay today to benefit from a financial boost to solve your short-term money issues. Our agents are always happy to speak with you, call our online lenders or email us.
Are you ready to get some extra cash deposited into your account by tomorrow? If so, submit your application for a short-term loan in Ontario today!
Need a loan for any project ?
A short-term loan in Ontario
An adaptation to your needs
With amounts ranging from $300 to $3000, you can benefit from the highest credits on the loan market in Ontario. Choose the amount you need when you apply and receive it in less than an hour.




A real desire to help you
At
Get My Pay Today
, the network of private lenders does not hesitate to help you when the banks no longer trust you. Your future is our priority; your past should not prevent you from moving forward. by applying for our loan without investigation, you avoid your credit history from impacting your future.
Contact Get My Pay Today for your short-term loans in Ontario
Apply for a short-term loan in Canada on Get My Pay Today's official website. We typically process every loan application request within a couple of minutes. Considering our high success rates on online applications, your money is just a few hours away. So yes, you can apply for a loan and get the funds even with a bad credit history.