You might follow your budget carefully, but even then, it's possible to encounter urgent situations where you might need extra cash quickly. Applying for payday loans in Barrie can help get you out of unforeseen problematic financial circumstances and give you peace of mind until your next pay. 
So, even if you have a low credit score, you can still benefit from a quick cash for all your short-term money problems. We guarantee you quick money within 24 hours!
What are payday loans in Barrie?
A payday loan is a short-term financial form of a loan between $300-$3,000 that must be repaid at your next payday. Unlike traditional lenders, Get My Pay Today will not perform a credit score check to determine if you will get a payday loan in Ontario. Payday loans are the perfect solution for Barrie residents in desperate need of funds who cannot wait.
Work with an experienced team of online lenders
Get My Pay Today has  been operating for nearly 20 years , helping Canadians coast to coast. We make it our mission to help individuals overcome financial difficulties by offering attractive loan options for their short-term money issues.
No hidden costs or upfront fees
Get My Pay Today values transparency, which means you won't find any hidden costs or upfront fees when you work with us. All our brokers work per the regulations established by the Payday Loans Act, so you can feel confident that you're working with a trusted lender. Our objective is to help you improve your financial situation and get you back on track.
What are my chances of being approved for payday loans in Barrie, Ontario?
Your chances of being approved for payday loans are higher than with traditional banks. We don't evaluate credit history to determine the eligibility of our customers, unlike banks with traditional loans. Instead, we focus on your current circumstances before approving a loan. We will assess the number of funds in your bank account and your salary to determine if you can pay back the loan on time and in its entirety. You can apply with a poor credit history.
Only request the amount you need
Need a loan for any project ?
How can payday loans in the city of Barrie help me?
When you apply for online payday loans in Barrie with Get My Pay Today, you will not be judged by our private moneylenders. We've got you covered if you want fast access to money for unexpected expenses and emergency expenses. For example, for car maintenance, a leaking roof or a medical emergency. You can easily apply using our online system and receive the funds directly into your account within 24 hours.
How to apply for payday loans in Barrie, Ontario?
Applying for online payday loans in Barrie is quick and straightforward, and the application process only takes a few minutes. You can submit your online loan application within minutes through our secure online system. All you need to get a payday loan in Canada is a stable internet connection and a computer or mobile phone.
Payday loan application process
Fill out the online form with all your personal information, including the loan amount you request. Double-check to ensure that everything listed is accurate, as any false information can affect your approval chances. Provide the required documents and submit your application for our payday lenders to review.
Verification process to get a payday loan online
When we receive your application, one of our staff members will call you to verify your application. Once we have confirmed your identity, we will decide within 60 minutes. The probability that your payday loan request will be approved is very high. You can get up to $3000 loans with no credit check.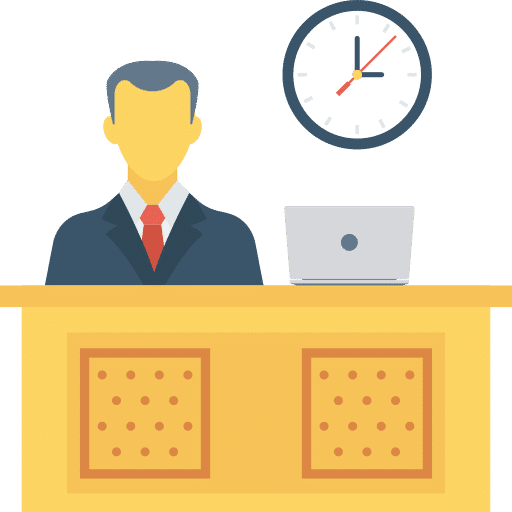 Once your application is approved, you will be notified and receive a loan agreement to sign and return to us. The funds will then be deposited directly into your bank account. You'll work with trusted and transparent lenders when applying for payday loans in Barrie. You will have quick access to payday loans. This means you won't have to worry about hidden fees in the contract. We aim to help people in financial difficulties get back on their feet and start fresh.
Need a loan for any project ?
What documents are required to apply for payday loans in Barrie?
Our loan application process is simple and a convenient option for emergency expenses especially if you have a bad credit score. Before applying for an online loan, you'll need to gather a few documents to submit with your online payday loan application.
Few details requirements for your online payday loan application
A piece of photo ID (proving you are at least 18 years of age)
Proof of living at the same address for the last three months
Pay slips of the last three months confirming proof of income 
Active bank account
Once you've compiled this basic personal information, you can submit your online payday loan application. Our easy, short-term loans are way easier to get than with traditional financial institutions.
Need a loan for any project ?
Why choose Get My Pay Today for payday loans in Barrie?
With over 17 years of industry experience, Get My Pay Today is a leading alternative lender in the country. We offer competitive interest rates for all your payday and other short-term loan needs. Our goal is to help you face your financial emergencies thanks to express loans. Our approval decision is fast and will allow you to get fast cash in one day. 
Our online lenders also respect your privacy by using only the most secure application to keep your personal information safe and confidential.
Contact Get My Pay Today and get your funds within minutes
Need a loan for any project ?
An adaptation to your needs
With amounts ranging from $300 to $3000, you can benefit from the highest credits on the loan market. Choose the amount you need when you apply and receive it in less than an hour.





A real desire to help you
At Get My Pay Today, the network of private lenders does not hesitate to help you when the banks no longer trust you. Your future is our priority; your past should not prevent you from moving forward. by applying for our loan without investigation, you avoid your credit history from impacting your future .
Contact Get My Pay Today for your payday loans in Barrie
Apply for a payday loans in Canada on Get My Pay Today's official website. We typically process every loan application request within a couple of minutes. Considering our high success rates on online applications, your money is just a few hours away. So yes, you can apply for a loan and get the funds even with a bad credit history.