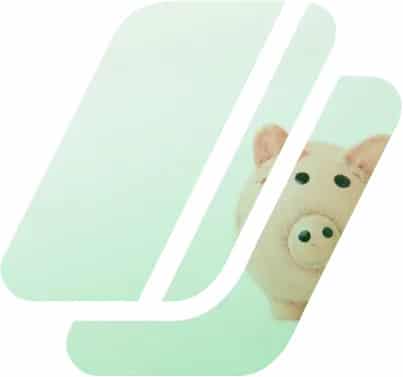 Quick payday loans in Regina
While it would be nice if life were perfect, the reality is that life can be unpredictable, with unexpected expenses catching us by surprise. That's why we offer payday loans in Regina for residents who need access to funds within 24 hours. With our quick payday loans, you won't have to wait until your next payday to retrieve money from the bank. Instead, we will fix your short-term financial problems within 24 hours!
What are payday loans in Regina?
When you need fast cash, you can benefit from a payday loan option in Saskatchewan to get you by. You'll also benefit from our low cost of borrowing even when you have a bad credit score. Payday loans in Regina range between $300-$3,000 and are ideal for resolving temporary money issues. Unlike borrowing from traditional lenders, which can take weeks, we guarantee approval within 24 hours. Apply online in a few minutes.
How do I repay an online payday loans in Regina?
Usually, payday loans in Regina are repaid at your next payday. However, if you work out an alternative repayment schedule with one of our brokers, you will find the terms and conditions in the loan agreement we will send you. To ensure you can repay the entire loan amount, we recommend only applying for the amount you need. Defaulting on payments can result in penalty fees and cause further damage to your credit score.
What can I use online payday loans in Regina for?
Get My Pay Today won't ask you to explain why you need access to quick cash. We are trusted by Canadians looking for emergency money for 17 years. We're not here to judge, nor are we there to limit what the fund can be used for. If you are facing a short-term emergency and don't have enough money, we will lend you the extra cash to help you out of a difficult situation.
Need a loan for any project ?
How can payday loans in Regina help you?
Whatever your reasons may be for applying for payday loans in Regina, here are a few ways our payday loans can help
Paying off outstanding debt
Finishing off a personal project
Financing home renovations 
Paying for a medical emergency
Why apply for payday loans in Regina with Get My Pay Today?
When applying for any short-term online loan with Get My Pay Today, you won't need to stress whether you will be approved. Nor will we require you to spend hours filling out documents to submit with your application or provide us with a credit score. You can get a payday loan in Canada without stress.
Easy online application process
With our easy-to-use payday loan application system, you can submit your application in less than 10 minutes. You'll need to provide basic personal information and any requested documents. Once we have received the online form, we will proceed with the verification process.
When you're facing financial difficulties, the last thing you want to worry about is putting up collateral. Unlike conventional lenders, we won't require you to put your assets on the line. 
Finding a lender willing to lend you the money might be challenging if you have a low credit score. We won't ask you to provide your credit score when you apply for cash advance loans or a payday loan online in Regina. Getting quick cash is easy with Get My Pay Today.
Increase your credit score by paying your loan back on time
In addition, if you pay back your entire loan on time, you will be able to help boost your credit score. This makes you a more reliable candidate the next time you need to apply for loans. To avoid defaulting on your payment, you should only request the minimum amount you need for your situation.
Easy access to payday loans and flexible spending
We never pass judgment on why you might be facing hardships and might need financial assistance, unlike when you apply for traditional loans. You will get a direct deposit on your bank account. Once the money is deposited in your account, you are free to use the money for whatever you need, as we will not be verifying. We are focused on your ability to repay the loan on time.
Need a loan for any project ?
Apply for payday loans in Regina and improve your financial situation today
If you have poor credit, then we have the quick and ideal short-term solution for your money problems. With the help of Get My Pay Today, you are on your way to stabilizing your financial situation.
Get in contact with Get My Pay Today for payday loans in Regina
Getting payday loans in Regina will bring you the peace of mind you need to get you through difficult times. Within 10 minutes, you can apply using our mobile-friendly, secure online system. If you have any questions, you can email our online lenders.
So, apply for payday loans in Regina today and get your money within 60 minutes.
Need a loan for any project ?
An adaptation to your needs
With amounts ranging from $300 to $3000, you can benefit from the highest credits on the loan market. Choose the amount you need when you apply and receive it in less than an hour.






A real desire to help you
At get my pay today, the network of private lenders does not hesitate to help you when the banks no longer trust you. Your future is our priority; your past should not prevent you from moving forward. by applying for our loan without investigation, you avoid your credit history from impacting your future.

Contact Get My Pay Today for your payday loans in Regina
Apply for a payday loans in Canada on Get My Pay Today's official website. We typically process every loan application request within a couple of minutes. Considering our high success rates on online applications, your money is just a few hours away. So yes, you can apply for a loan and get the funds even with a bad credit history.