Online Payday Loans in Saskatchewan
Unexpected expenses and emergencies happen to everyone. When you need to borrow extra cash between paydays, it can be difficult if you have a bad credit score. Traditional lending institutions will turn you down, and friends and family are not always available to lend you a personal loan. Because we take your financial situation seriously, we offer online payday loans in Saskatchewan for all your short-term emergencies.
What are online payday loans in Saskatchewan?
A 
payday loan
 is a short-term loan you can borrow to 
help you pay off last-minute emergencies
 without providing a credit check. Apply for up to $1,500 and get the funds deposited into your account within 24 hours at the latest. Quick and easy to apply for, you'll benefit from 
some of the best interest rates on the market
, and you won't have to pay a cent until the funds have been deposited. A 
loan with no credit check
 is an ideal alternative solution when money is tight, and emergencies can't wait.
A great alternative to traditional loans
If your credit score is low and banks refuse to lend you money, then online payday loans in Saskatchewan are the solution you need to get back on your feet. With no credit check and no collateral required, we can fast-track the entire process and get you your emergency cash immediately.
Need a loan for any project ?
What are the steps before receiving my payday loan in Saskatchewan?
We've designed the 
E-transfer payday loans
 online application process to be quick and simple, so residents of Saskatchewan can get your hands on instant cash during a personal financial crisis. All you need to submit your application is a computer or mobile phone, a stable internet connection and a few personal documents to confirm your identity. The entire application form takes
 less than 10 minutes
!
Forget about getting in the car to go fill out paperwork or staying on the line waiting to speak to an agent. The loan application process is easy. You can apply for payday loans in Saskatchewan 24/7 from anywhere around the world and get out of financial burden in a day.
Criteria to qualify for an online payday loan:
Have a valid chequing account (over three months)
Have a full-time job (over three months)
Receive your pay through direct deposit
Not be in bankruptcy
While we don't ask for your credit history, you still need to provide us with some basic details. To qualify for an instant payday loan, you must submit the following:
Two pieces of photo ID (passport, driver's license)
Proof of your social insurance number (SIN)
Proof of address (utility bill, rental agreement)
Your two last payslips
Cheque/ pre-authorize debit form
Copy of your bank statements for the last 90 days
Once you have compiled the documents above, you only need to fill out the online form, send the documents and submit your application request.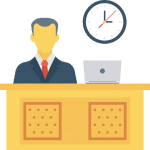 Get our approval within minutes
While we issue loans for 
bad credit in Canada
 within 24 hours, you can 
receive instant approval within 45 minutes
 if you apply for a payday loan online during business hours. Because we request minimal documentation, the loan approval process can be done within minutes. We aim to get you the money as fast as possible, so you can start working your way back to financial stability.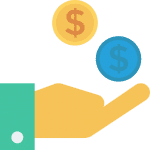 Receive your cash advance within 24 hours
Receive up to $1,500 in 
emergency cash
within 24 hours at the latest
. Once our online payday lenders have processed and approved your application, you will receive the money through direct deposit. It will be in your account and ready to be used. The amount you can get from an instant payday loan can vary depending on your income level. You should 
only borrow the minimum amount of money you need
 to avoid increasing your debt. Requesting too much in payday loans in Canada increases your chances of being unable to pay it back.
Need a loan for any project ?
Why choose Get My Pay Today?
Get My Pay Today has been the trusted online lender for over 17 years. We've helped countless Canadian residents coast-to-coast access the emergency funds they need. With a strong desire to help, we provide flexible financial solutions such as installment loans and quick cash advances, so you pay off any short-term emergency. We don't judge; money problems can be emotionally and physically taxing.
Because we offer some of the lowest rates on the market, payday loans in Saskatchewan can help bring you financial relief quickly! There are usually limits on the cost of borrowing for payday loans. Our lenders provide loans with an 18% annual percentage rate, 3% lower than the Canadian average. For instance, a $300 loan would only cost $46.22 per week, including all charges related to borrowing.
To be eligible to apply for online loans, you need to meet the following requirements:
Possess a valid chequing account that has been active for 3 months or more
Employed full-time for at least 3 months
Be paid through direct deposit
Not be in bankruptcy
Yes. We do not ask for a copy of your credit report to issue a payday loan. If you are receiving employment income and have the funds in your Canadian bank account, your application will likely be approved even with bad credit.
So if you're tired and frustrated with your money woes, don't sit silently and suffer any longer. With no credit check and no collateral required, we can issue you fast cash online loans within minutes at no extra cost to you. If you have any questions about our financial solutions, contact us, and a member of our team will gladly assist you.
If you're ready to get your financial health back on track, submit your application for online payday loans in Saskatchewan and receive the money within 24 hours!
Need a loan for any project ?
Other provinces served in Canada | Payday Loans
An Online Payday Loan in Saskatchewan
An adaptation to your needs
With amounts ranging from $300 to $3000, you can benefit from the highest credits on the loan market. Choose the amount you need when you apply and receive it in less than an hour.






A real desire to help you
At Get My Pay Today, the network of private lenders does not hesitate to help you when the banks no longer trust you. Your future is our priority; your past should not prevent you from moving forward. by applying for our loan without investigation, you avoid your credit history from impacting your future.