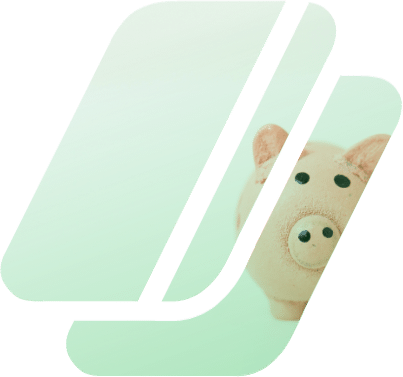 Unexpected expenses can occur at any time, it could be a car or home repair, an unforeseen medical issue, or some other financial emergency and figuring out how to cover them can be stressful. When you need to cover an emergency quickly, you can get a payday loan in Alberta from Get My Pay Today! Whatever the change in your circumstances, getting a prompt response with money deposited into your bank account as soon as possible can help you avoid further problems.
What is a Payday Loan in Alberta?
Payday loans get their name from the repayment structure and the length of time you expect to borrow the money. Instead of regular payments, the amount is due back on your next payday. The cash advance is used to cover a particular situation, which means these financial solutions are only for short periods.
Payday Loans Rules in Alberta
Borrowers and lenders have to follow certain procedures and rules for payday loans in Alberta. These include fees, repayment schedules, cancellation policies, and penalties. 

In Canada, different provinces have different rules for how short-term loans function. For payday loans in Alberta, you need to complete repayment within a set number of weeks. The maximum amount of time you can borrow is 62 days. Get My Pay Today complies with national and local policies set by the Financial Consumer Agency.
How Much Would You Like To Borrow?
This type of solution is intended to cover a shortfall for an urgent expense, which can happen to anyone. The structure allows this kind of loan to cover small and large amounts and to be repaid quickly. It differs from other types of loans, which are better suited to helping you manage regular payments instead of one-off circumstances.
When considering online payday loans in Alberta, the amount you can borrow is a critical factor. We offer a broad range to suit your circumstances, which means you can choose as little as $300 or as much as $3,000.
How to get a Payday Loan in Alberta?
In three steps, you can find the solution, apply, and get your answer. It's a simple process that requires some personal details and documents, but no credit investigation. 
Our approval criteria include:
Full-time employment for at least three months
Receive a salary by direct deposit
Have had a checking account for more than three months 
Apply online and get your money!
For payday loans in Alberta, you can apply online. You can contact our staff to talk through your needs, fill out a contact form, or complete the application online. You'll need to indicate how much you wish to borrow. 
Once you receive approval, you will get a loan agreement setting out the terms, which will include your repayment date.
Get My Pay Today is licensed to provide payday loans. The Government of Alberta keeps a list of licenses and the regulations that we adhere to for lending.
When Should I Use a Payday Loan in Alberta?
Our payday loans are just one type of personal loan. Your circumstances will help determine your best option. A payday loan is ideal for a short-term need because it covers an emergency situation, and you pay it back the next time you receive your salary.
We offer other services to suit those that are not seeking support in an urgent situation. For example, a bad credit loan will suit you if you are struggling with getting a loan due to a bad credit score. Or, if you are seeking funds to cover the money that you owe elsewhere, our debt consolidation loan could help you make manageable payments and help you rebuild your credit.
Things To Know Before Taking a Payday Loan in Alberta
If you are concerned about a bad credit score, you'll be pleased to know that we have a different process and there is no credit check. Instead, we look at other information, including your income, to get you an answer and some cash as fast as possible. We're an excellent choice for payday loans in Alberta, as we believe your past shouldn't negatively affect your future, which is why we won't perform a credit investigation when you submit your application.
When you submit an online application during Get My Pay Today's business hours, then you can expect instant approval, as customers get a response within an hour. The approval times vary for in-person applications, which could see you receiving approval and your cash in as little as 30 minutes.
If you want a payday loan online, you will need to submit the following information:
The loan amount
Personal details, such as name, date of birth, and phone number
Information on your employment
Consequences of Defaulting on Payday Loans in Alberta
If you aren't able to make the repayment, you must contact our team as soon as possible to reach an agreement. There are fees of $40 for unpaid amounts, and interest will be applied; luckily, it will not affect your credit rating.
If you are considering a payday loan in Alberta, then you'll want to know more about how these short-term financial solutions work. 
Get My Pay Today can help you understand the crucial elements of instant payday loans in Alberta. These include the structure of a payday loan, how it compares to other loan types, how much you can borrow, what are the criteria for approval, and how you can complete an application quickly and easily.
Our e-transfer payday loans in Alberta with no credit check come with various terms and requirements that you need to consider before you apply:
The amount you apply for can affect the rates for your repayment. That's why it is important to establish exactly how much you need before you submit your application. Although a credit investigation will not occur, you'll still need to provide information about your income.
Once your application is approved, you'll be contacted with your loan agreement, which will set out when you need to make your repayments. It will also detail any penalties or measures to be taken if you're late. 
Receive the money into your account!
There is no cost to take out one of our payday loans. Once you sign the contract, you'll receive the amount in your account through electronic transfer. Most customers receive their funds within 45 minutes.
What if I Can't Repay My Payday Loan?
If you cannot repay your loan, you will accrue interest. You'll also need to pay any legal fees. Contact our team immediately to reach an agreement.
How to contact Get My Pay Today?
The online service provided by Get My Pay Today seeks to make the process convenient and as fast as possible. With 17 years of experience, we ensure that you'll be in the hands of experienced brokers who understand how stressful your circumstances can be. 
If you need money quickly, you can apply online today or if you have any questions regarding our payday loans in Alberta, contact our brokers.
Provinces and cities served
Need a loan for any project ?
Why choose Get My Pay Today?
An immediate cash loan
Are you in an urgent situation that stresses you out on a daily basis? We understand you and we want to help you. Start by submitting your loan application quickly online. Our 3-step service allows you to get an immediate response and great customer service from our experienced brokers and receive your money as quickly and securely as possible.
An adaptation to your needs
With amounts ranging from $300 to $3000, you can benefit from the highest credits on the loan market. Choose the amount you need when you apply and receive it in less than an hour.
A sincere desire to help you
Our mission
is to help as many Canadians as possible. Do you have low means or a bad credit rating? Don't panic, you will receive your money loan without a credit check quickly. Our brokers have been helping many people in your situation every day for the past 17 years.
Payday loan: Online applications processes
Don't wait any longer and take the pressure off your everyday life by applying for your payday loan now. It's simple, fast, confidential and secure.